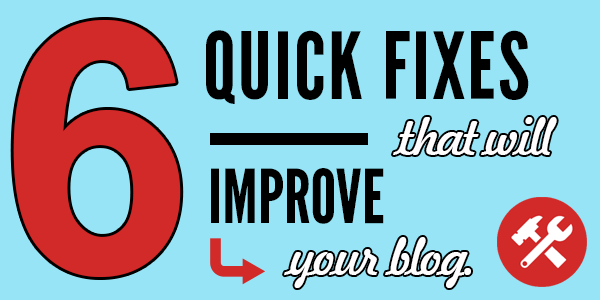 Sometimes it's the smallest changes that make the biggest differences. How many of these practices are you implementing on your blog right now?
IS YOUR SITE FULLY RESPONSIVE?
Just because you have a responsive theme, doesn't mean every part of your site is mobile friendly.
Look at the image below…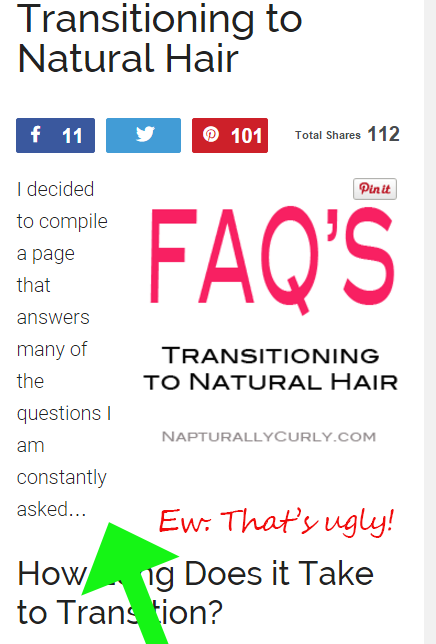 This is an iPhone 6 screenshot from an article on my hair site. This right-aligned image looks great on a desktop, but it looks ugly on a mobile device because of how the text wraps.
And with 70% of my nearly 200,000 visitors per month coming from mobile now, this is something I need to keep tabs on. Unfortunately, a lot of my older posts have images aligned like this.
Even though a recent WordPress update promised to make images more responsive, check some of your older pages. You may still find they need adjusting… especially if you've aligned them manually with WordPress.
I've made a commitment to put images on lines by themselves without alignment — as opposed to left or right-aligning them.
I'm in the process now of auditing my older pages so images look better on mobile browsers.
Don't forget to check your site on your smartphone from time to time. I've unearthed some ugly surprises thanks to large images that are outside of the margin and awkwardly wrapped text.
If you notice an image that is outside the margin of your site and throwing your entire site out of whack, you can remedy this by removing the width and height parameters in the HTML code.